Off On Court
Publication Design
(2021)
6.5 x 9.25"
47 pages
This issue is an examination on the experience of Naomi Osaka and her relationship to the tennis industry. Inspired by Naomi's courage to challenge this imperfect industry, this issue sheds light on what she was actually going through in some of the highest moments of her career.
---
Dual Tone
Publication Design
(2022)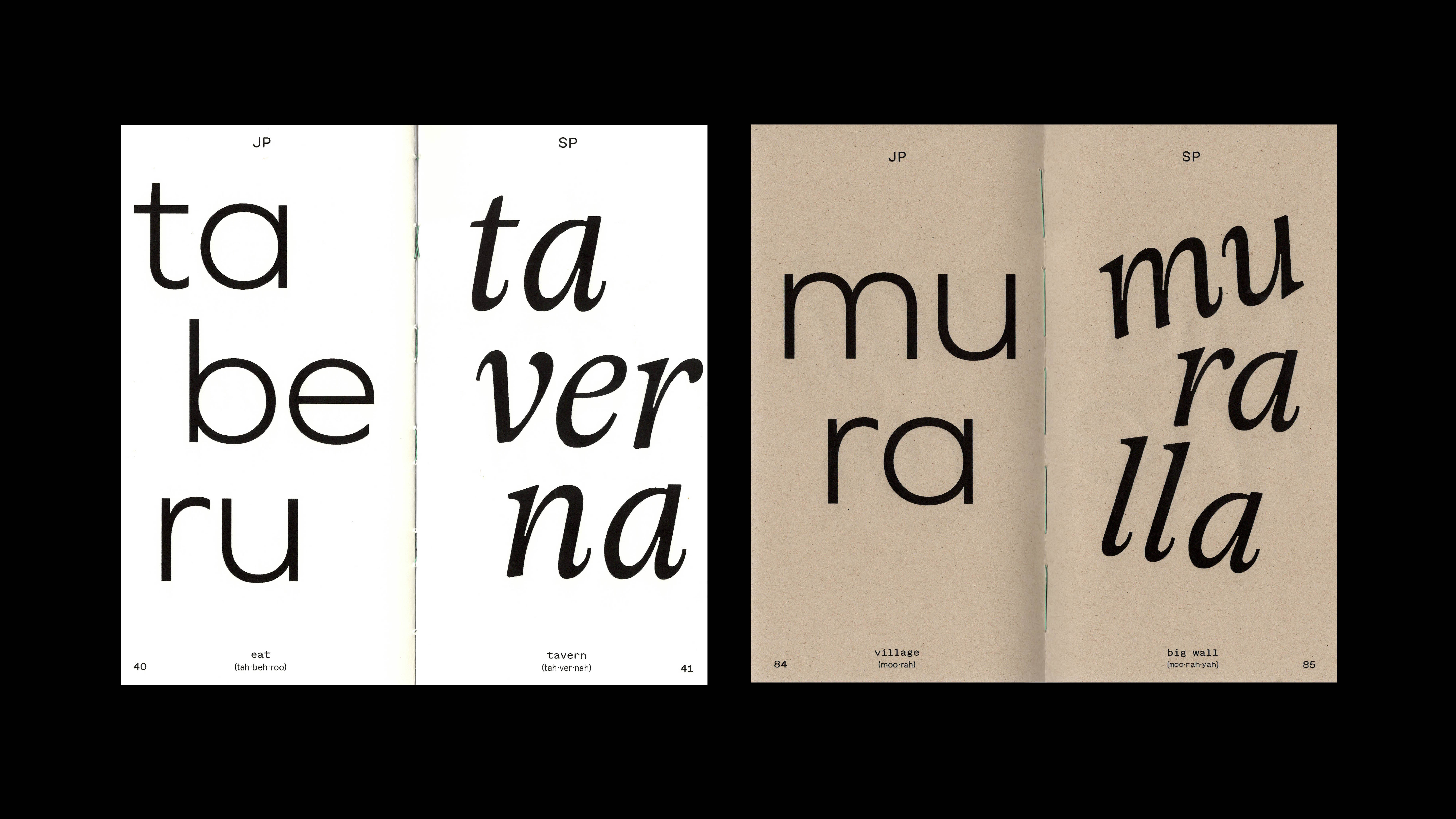 4.75 x 8.5"
114 pages



Dual Tone explores the coincidental and unique linguistic similarities between the Japanese and Spanish language. On a personal level, this book cherishes my parent's experience of communicating with one another as two people with different native tounges. But on a broader scope, this is an experience unique to someone who understands the intricacies of how a bi-lingual person thinks, which I've never been able to put into words.
---
Bilingual Babes
Lyric Poster
(2022)
Bi-lingual Babes is a playlist that features 12 Bi-lingual tracks between Japanese, Spanish and English. This playlist was made to celebrate the intimate understanding of seamlessly switching between two or more languages through music. This playlist comes with a foldable lyric poster, vinyl sleeve and website.
---
Video Creator Course

Curriculum Production
(2020-21)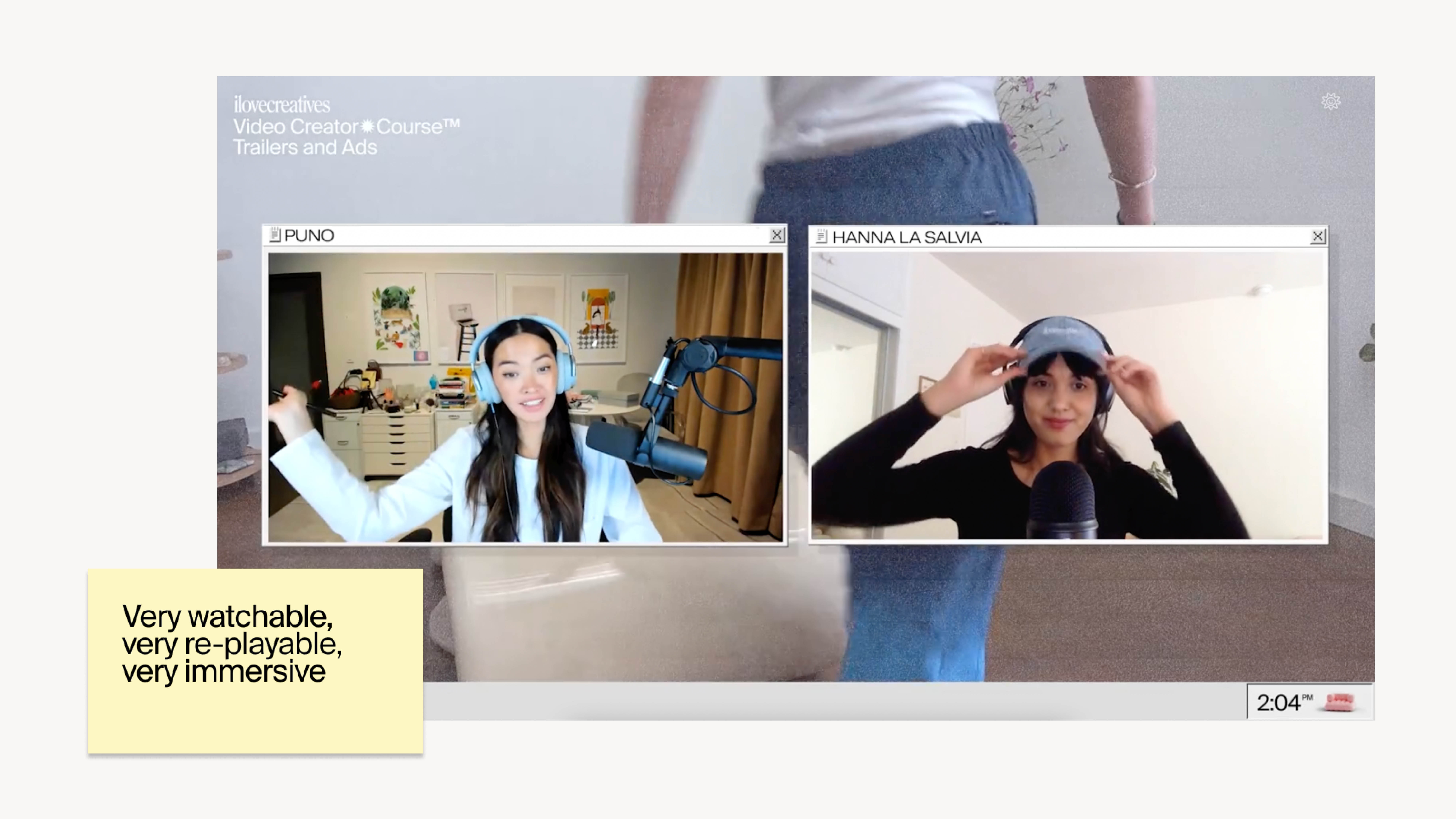 The Video Creator Course was made in collaboration with ilovecreatives and Rachel Nguyen to help students develop video ideas, learn to edit with Adobe Premier Pro, and get the nitty gritty on freelancing as a video creator / editor. My role in this course spanned from building out the curriculum alongside Rachel and Puno, building out the Creative Process Workbook, editing the course videos, editing ads and trailers, and teaching in the freelance portion of the course.
---
Shot on 16mm film
Featured on Ajifa
A self-initiated project that explores my own double identity shared through the my personal experiences. The film explores the balance of two cultures as well as the frustrations, the beauty, and the humor in the overall experience.

Special thank you to the New Company team and Aimee Hoffman for mentoring and assisting me during this project.